Penguin 'Sip & Read' Collection Box
£29.00
NIO-PENGUINBOX

Plants 1 tree
You can track your impact after purchase.

Featuring bestselling book 'The Giver of Stars' along with a Cosmopolitan, Margarita and Negroni cocktail.
Key Ingredients:
The Giver of Stars Book

|
Cosmopolitan 22% Vol

|
Margarita 27.2% Vol

|
Negroni 22% Vol
What's in the box
The beauty of solitude, a cocktail and a good book can never be overstated. Honour these precious moments with a NIO Cocktails and Penguin Books box, featuring Sunday Times Bestseller 'The Giver of Stars', plus a Cosmopolitan, Margarita and Negroni cocktail to enhance the moment. Gift one to an avid reader who deserves some me-time (including yourself).
Cosmopolitan / 22% Vol / Ketel One Family Made Vodka
An all-time favourite cocktail with tangy-sweet cranberry notes and vodka.
Margarita / 27.2% Vol / Tequila Exotico Blanco 100% Blue Agave
A tart, tangy Mexican classic with tequila, Cointreau and a pinch of salt.
Negroni / 22% Vol / Tanqueray London Dry Gin
An Italian classic with gin, notes of orange peel, clove and a cheeky hint of bitterness.
More about the Author:
Jojo Moyes is a novelist and journalist. Her novels have been translated into 46 languages, have hit the number one spot in 12 countries and have sold over 51 million copies worldwide.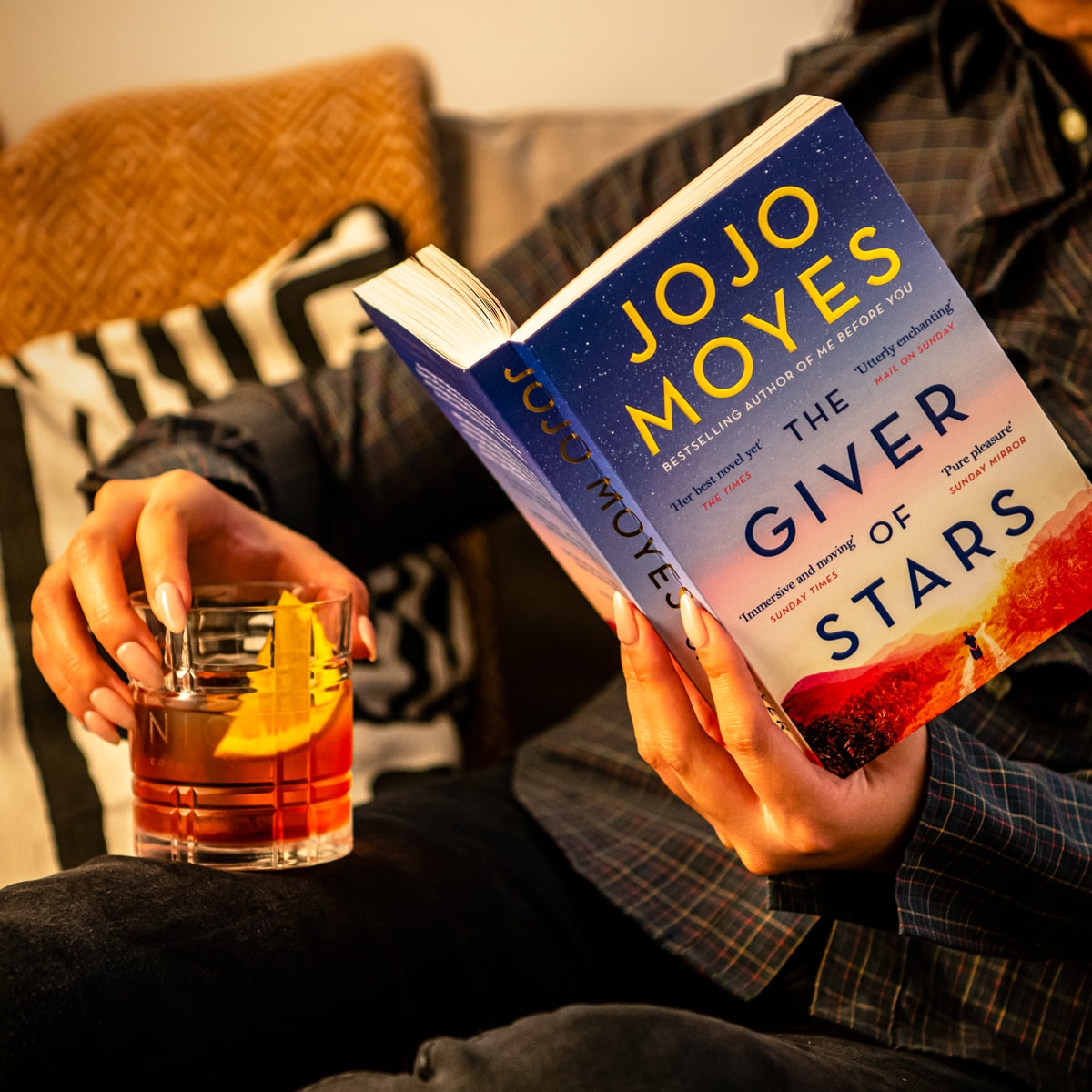 The Story Behind 'Sip & Read'
The Giver of Stars is the Reese Witherspoon Book Club pick and No.1 Sunday Times bestseller from Jojo Moyes, the author of the global phenomenon Me Before You. An uplifting and romantic story of love, community and the power of reading, this is the perfect book to escape into alongside a delicious NIO Cocktail.