Celebration Box
$39
NIO-CELEBRATION-6BOX

Plants 1 tree
You can track your impact after purchase.

A box featuring 6 cocktails for any party, dinner or celebration.
Key Ingredients:
Daiquiri 23.2% Vol | Tommy's Margarita 20% Vol | Cosmopolitan 22% Vol | Old Fashioned 29.3% Vol | Gin Sour 22% Vol | Mai Tai 25.5% Vol
What's in the box
When having guests over, there are some VIPs you simply must include. They are the NIO Cocktails Daiquiri, Tommy's Margarita, Cosmopolitan, Whiskey Sour, Gin Sour and Mai Tai: a collection of award-winning cocktails that taste divine, thanks to the use of premium spirits. They're crafted to be sipped just before dinner (especially the sours, the Cosmo and the Tommy's Margarita), and just after.

Daiquiri
The classic, refreshing combination of premium white Ron Santiago de Cuba and citrus.
Tommy's Margarita
A refresh on the classic Margarita with a slightly sweet twist that allows the Tequila Exotico Blanco 100% Blue Agave to shine.
Cosmopolitan
A hall-of-fame cocktail with tangy-sweet cranberry notes and Ketel One Family Made Vodka.
Old Fashioned
Bulleit Bourbon Whiskey with a dash of aromatic and orange bitters.
Gin Sour
A refreshing balance of sugar, bitter lemon and dry Tanqueray London Dry Gin.
Mai Tai
A fruity cocktail that brings the spirit of Tiki culture to your home. Made with Ron Santiago de Cuba.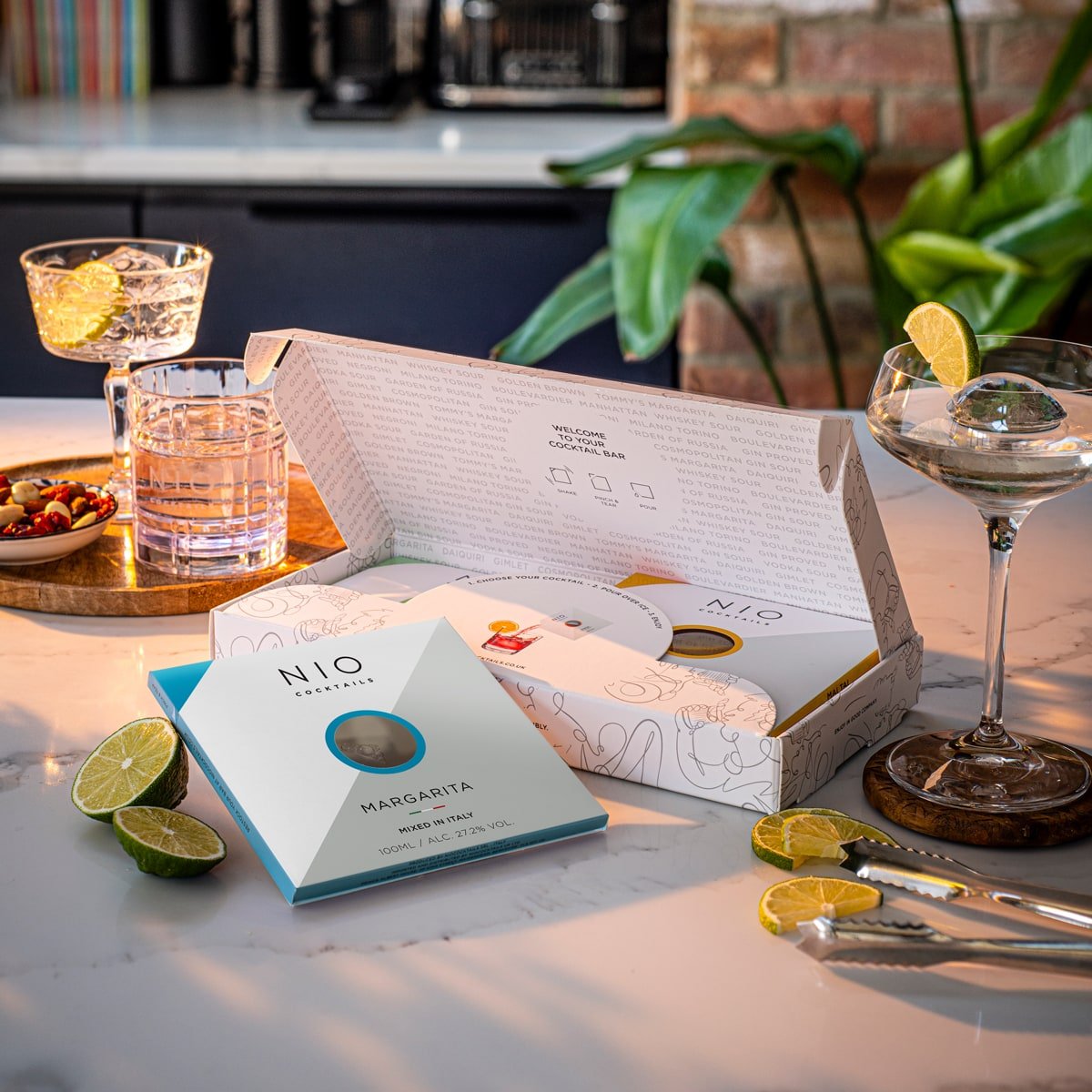 The Celebration box's story
This cocktail box is going to make the job of hosting a little smoother. They're premixed using highly respected spirit brands and mouthwatering ingredients, so that you can spend less time mixing and more time mingling with guests. All you need to do is shake them, pour them over ice and serve them... That's it.