Low Alcohol Cocktail Box
£29
BIN0079699
4 LOW ABV cocktails
Key Ingredients:
2 X Margarita NEXT

|
2 X Negroni NEXT
What's in the box
2 x Margarita Next - Cointreau / Seedlip Grove 42 / Exotico Tequila / Agave Syrup / Lime solution / 1883 Lime Cordial / Water 100ml / ABV 10.8% VOL

Sour, sassy, sunny, citrusy, crisp notes this lower alcohol riff on the Agave Mexican classic is crafted with Cointreau, Tequila Exotico Blanco, Seedlip Grove 42 and tangy 1883 Lime Cordial.
2 x Negroni Next - Tanqueray 0.0% Alcohol Free / Cocchi Storico Vermouth di Torino / Campari / Angostura Aromatic Bitters/ Water / 100m l ABV 10.8% VOL
Our next gen lower alcohol cocktail has the same texture as the original, and the legendary bitter top notes of Angostura, suffused with orange peel. cl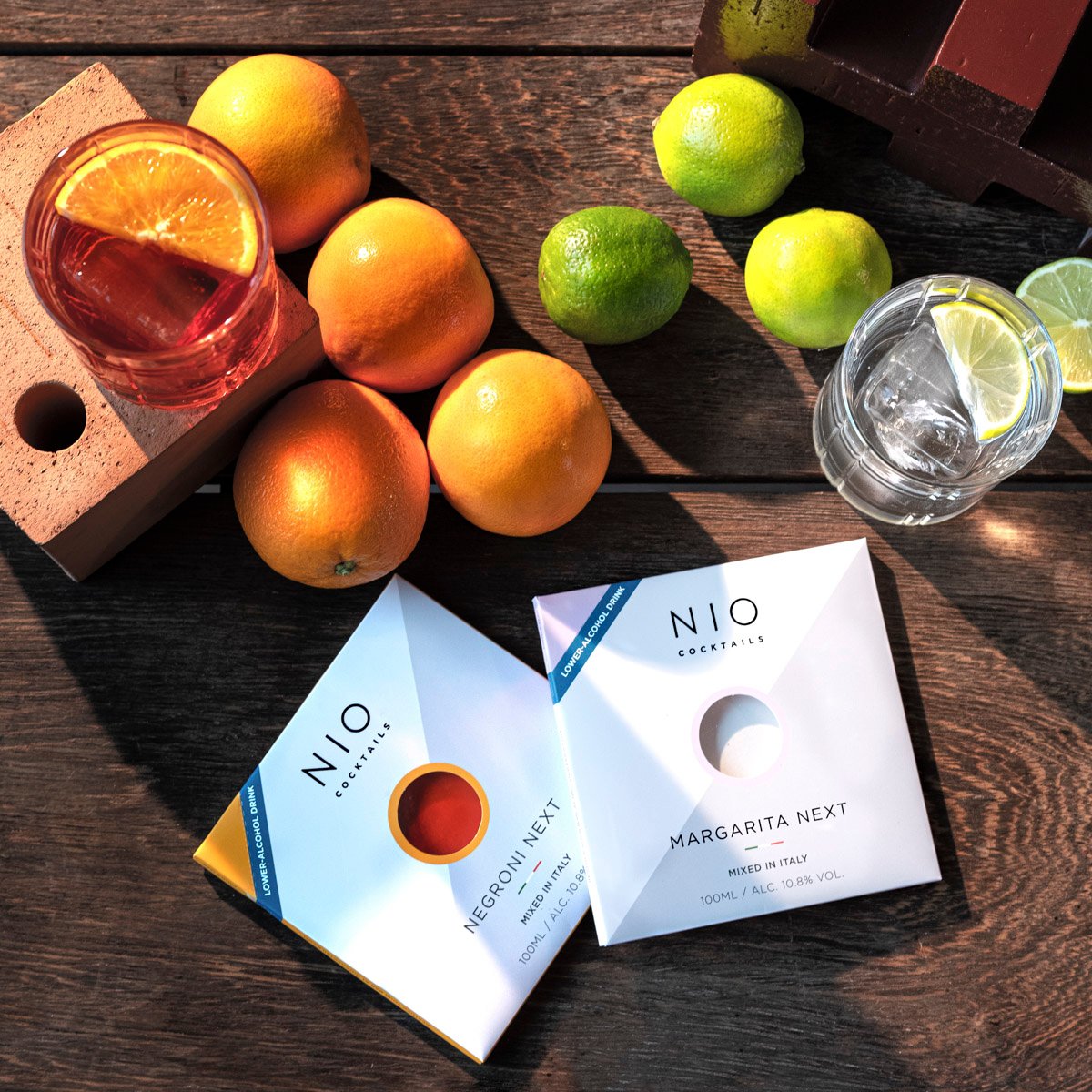 Why you'll love it
Crafted by expert Mixologist Patrick Pistolesi, our Lower Alcohol riffs on these classic cocktails with Tanqueray 0.0% Alcohol Free, premium Tequila Exotico Blanco and Alcohol free Seedlip Grove 42. You will get all the subtle notes of the originals so you won't miss out on any of their famous flavour profiles. Stylishly lighter win-win cocktails with a thoroughly Italian heart.