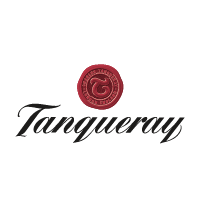 Winter Spiced Negroni Cocktail
Christmas Edition
NIO-XSN-3BOX
Pimento Dram brings Christmas spice to a special edition of our classic Negroni.
Tanqueray Gin

|
Cocchi Storico Vermouth di Torino

|
Campari

|
Fee Brothers Pimento Dram

|
100ml

|
24.5% ABV
FREE SHIPPING
Buy 6 or more of any cocktail and receive free standard shipping
TRACKED COURIER
Order before 5pm on week days for next day courier delivery
Letterbox design
Bespoke packaging for delivery through standard letterboxes
Cocktail Description
Giving the classic Negroni a wonderfully festive twist, our premixed Spiced Negroni Cocktail is the perfect winter warmer. Blending together gin, vermouth and Campari for the iconic bitter cocktail and adding Brothers Pimento Dram to create the familiar festive flavours, this cocktail is made to be sipped while sitting by a fire, watching the twinkling Christmas tree lights.
Spiced Negroni History
Our master mixologist Patrick Pistolesi wanted to give his classic Negroni the ultimate festive twist, and nothing says Christmas quite like the air being filled with the sweet scents of exotic spices. So Patrick has introduced the spectacular allspice into his Negroni and with it, the scents of clove, nutmeg and cinnamon. From our point of view this is the ideal accompaniment to putting up the Christmas tree and getting into the Christmas spirit.
Serve the perfect cocktail in one minute
Get your favourite tumbler glass
Once your glass has been filled with ice, give your cocktail pack a quick shake.
Tear off the corner
Simply pinch and tear the corner – no need to remove from the paper sleeve.
Pour over ice
Leave to stand for one minute and enjoy in good company.