NIO Cocktails x GQ Box
£99
NIO-GQBOX
Key Ingredients:
4 x Exclusive Cocktails: The Milanese Bianco, The Dandy, The Big Apple, Sensei

|
4 x Unique Glass Tumblers

|
4 x Pieces of Art Printed on Fedrigoni Paper

|
Spherical Ice Mould
What's in the box
Luxurious glassware and cocktails capture iconic capital cities with a flair for design.
NIO Cocktails and GQ present their first exclusive collaboration celebrating the unique styles of 4 iconic global cities -  Milan, London, New York and Tokyo.
Celebrating 4 iconic cities, each with their own distinct styles and tastes, through this limited-edition set including 4 unique cocktails - designed by our award-winning bartender, Patrick Pistolesi - exclusive glassware and premium wall art.
- Milan Cocktail: "Milanese Bianco", a rounder version of the classic Negroni cocktail;
- London Cocktail: "The Dandy", a classic gin sour enriched by the exotic touch of ginger liqueur;
- New York Cocktail: "The Big Apple", a Bourbon Bulleit based cocktail recipe incorporating green apple liqueur;
- Tokyo Cocktail: "Sensei", a technically perfect cocktail, exquisitely crafted with yuzu liqueur, a Japanese citrus fruit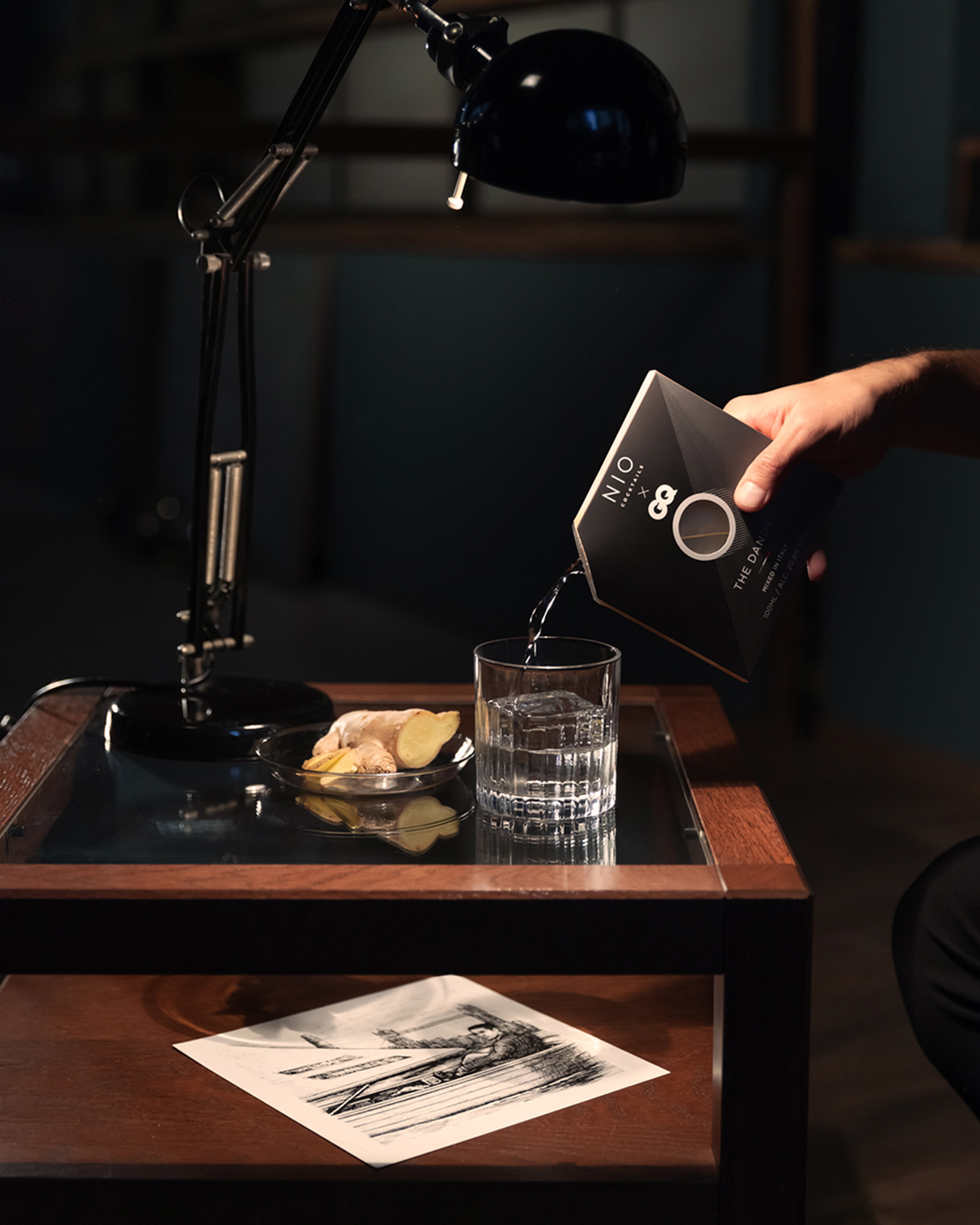 Mixology experience in collaboration with GQ

Each cocktail is paired with a unique tumbler, engraved with the NIO cocktail and GQ logos and inspired by their respective cities, as well as 4 illustrations, created by Italian art director Paolo Prossen and printed on luxurious Fedrigoni paper.

This exclusive box is the epitome of luxury and style, perfect for the GQ man and woman who enjoy life to the fullest, who love travel and exploring iconic cities and want to welcome and celebrate the style of those cities in their homes.

The NIO Cocktails x GQ limited-edition box is handcrafted in Milan using the best spirits in the world, and delivered directly to you, or friends and family if you are gifting them, to be enjoyed in the comfort of your homes. All our packaging is recyclable.