Tangy and aromatic with all the citrusy juniper notes of Tanqueray and none of the alcohol.
Ingredients

Tanqueray 0.0% Alcohol Free / 1883 Lime Cordial / Water / 100ml

Recommended for

Appetiser
FREE SHIPPING
Buy 6 or more of any cocktail and receive free standard shipping
Cocktail subscriptions
Have your cocktails delivered every 1, 2 or 3 months
NIO Rewards
Get VIP perks like reward points, member-only offers and more.
Why you'll love it
A stylish no-regrets alcohol-free take on the classic Gimlet cocktail with Tanqueray 0.0% Alcohol Free's distinctive blend of four quality botanicals: juniper, coriander, angelica root and liquorice,
The top notes are sublimated by the sharpness of lime, making it refreshingly sour on the palate. The citrusy tang is headed off at the pass by earthy aromatics, a tailor-made cocktail for unconventional thinkers.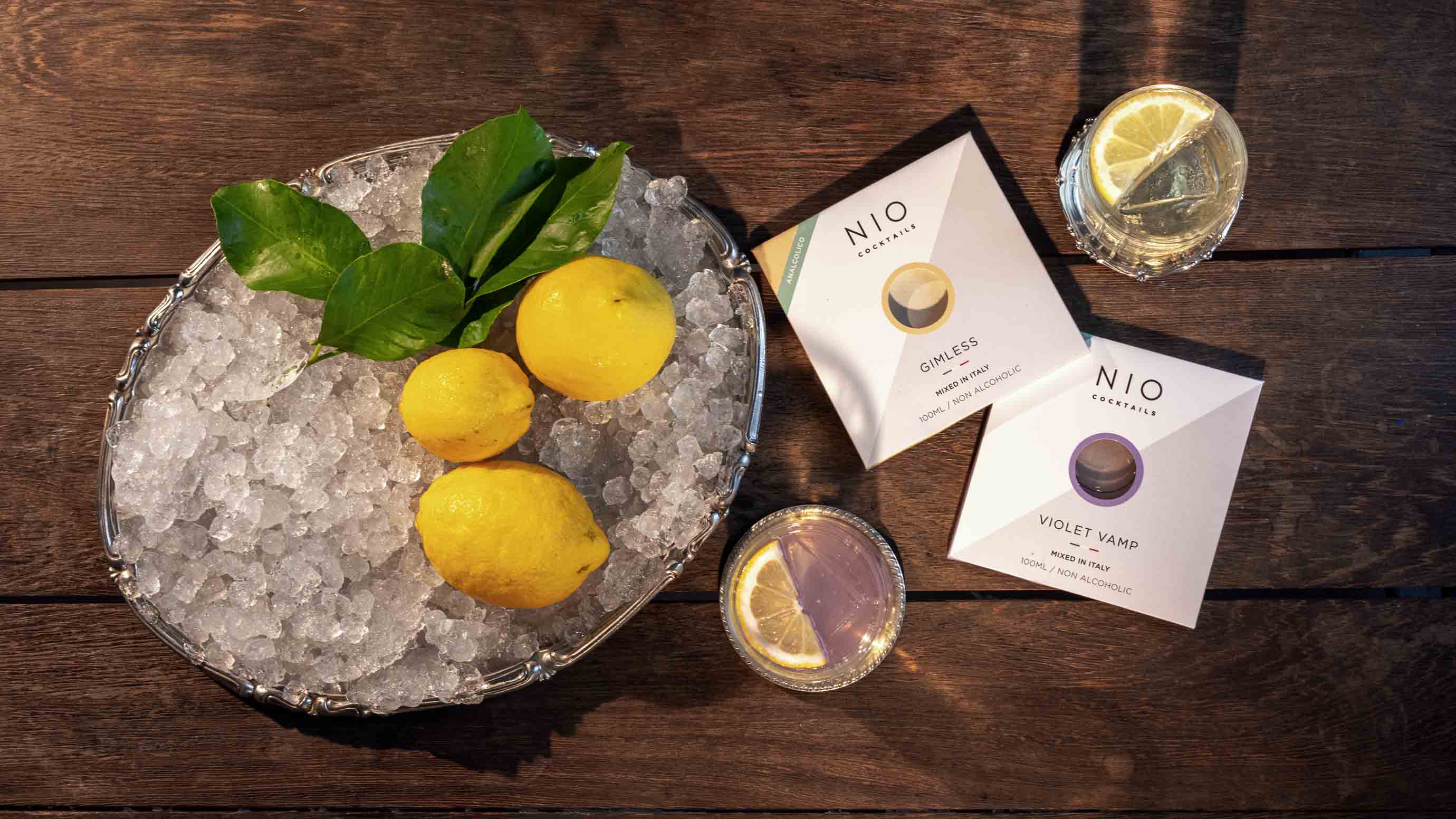 The history of Gimless
The original Gimlet cocktail is listed all the way back in The Savoy Cocktail Book of 1930 but as the world evolves so do tastes. In 2023, a new, lighter outlook has given us food for thought.
Welcome, to our newborn Gimless, the Gimlet's no-alcohol sister. We are honoured to have Tanqueray 0.0% Alcohol Free as the dry base note and we're positive the original Gimlet creators would approve.
Serve the perfect cocktail in one minute
Get your favourite tumbler glass
Once your glass has been filled with ice, give your cocktail pack a quick shake.
Tear off the corner
Simply pinch and tear the corner – no need to remove from the paper sleeve.
Pour over ice
Leave to stand for one minute and enjoy in good company.